La mort du loup
Alfred de Vigny
I
Les nuages couraient sur la lune enflammée
Comme sur l'incendie on voit fuir la fumée,
Et les bois étaient noirs jusques à l'horizon.
Nous marchions sans parler, dans l'humide gazon,
Dans la bruyère épaisse et dans les hautes brandes,
Lorsque, sous des sapins pareils à ceux des Landes,
Nous avons aperçu les grands ongles marqués
Par les loups voyageurs que nous avions traqués.
Nous avons écouté, retenant notre haleine
Et le pas suspendu. — Ni le bois, ni la plaine
Ne poussait un soupir dans les airs ; Seulement
La girouette en deuil criait au firmament ;
Car le vent élevé bien au dessus des terres,
N'effleurait de ses pieds que les tours solitaires,
Et les chênes d'en-bas, contre les rocs penchés,
Sur leurs coudes semblaient endormis et couchés.
Rien ne bruissait donc, lorsque baissant la tête,
Le plus vieux des chasseurs qui s'étaient mis en quête
A regardé le sable en s'y couchant ; Bientôt,
Lui que jamais ici on ne vit en défaut,
A déclaré tout bas que ces marques récentes
Annonçait la démarche et les griffes puissantes
De deux grands loups-cerviers et de deux louveteaux.
Nous avons tous alors préparé nos couteaux,
Et, cachant nos fusils et leurs lueurs trop blanches,
Nous allions pas à pas en écartant les branches.
Trois s'arrêtent, et moi, cherchant ce qu'ils voyaient,
J'aperçois tout à coup deux yeux qui flamboyaient,
Et je vois au delà quatre formes légères
Qui dansaient sous la lune au milieu des bruyères,
Comme font chaque jour, à grand bruit sous nos yeux,
Quand le maître revient, les lévriers joyeux.
Leur forme était semblable et semblable la danse ;
Mais les enfants du loup se jouaient en silence,
Sachant bien qu'à deux pas, ne dormant qu'à demi,
Se couche dans ses murs l'homme, leur ennemi.
Le père était debout, et plus loin, contre un arbre,
Sa louve reposait comme celle de marbre
Qu'adoraient lesRomains, et dont les flancs velus
Couvaient les demi-dieux Rémus et Romulus.
Le Loup vient et s'assied, les deux jambes dressées
Par leurs ongles crochus dans le sable enfoncées.
Il s'est jugé perdu, puisqu'il était surpris,
Sa retraite coupée et tous ses chemins pris ;
Alors il a saisi, dans sa gueule brûlante,
Du chien le plus hardi la gorge pantelante
Et n'a pas desserré ses mâchoires de fer,
Malgré nos coups de feu qui traversaient sa chair
Et nos couteaux aigus qui, comme des tenailles,
Se croisaient en plongeant dans ses larges entrailles,
Jusqu'au dernier moment où le chien étranglé,
Mort longtemps avant lui, sous ses pieds a roulé.
Le Loup le quitte alors et puis il nous regarde.
Les couteaux lui restaient au flanc jusqu'à la garde,
Le clouaient au gazon tout baigné dans son sang ;
Nos fusils l'entouraient en sinistre croissant.
Il nous regarde encore, ensuite il se recouche,
Tout en léchant le sang répandu sur sa bouche,
Et, sans daigner savoir comment il a péri,
Refermant ses grands yeux, meurt sans jeter un cri.
II
J'ai reposé mon front sur mon fusil sans poudre,
Me prenant à penser, et n'ai pu me résoudre
A poursuivre sa Louve et ses fils qui, tous trois,
Avaient voulu l'attendre, et, comme je le crois,
Sans ses deux louveteaux la belle et sombre veuve
Ne l'eût pas laissé seul subir la grande épreuve ;
Mais son devoir était de les sauver, afin
De pouvoir leur apprendre à bien souffrir la faim,
A ne jamais entrer dans le pacte des villes
Que l'homme a fait avec les animaux serviles
Qui chassent devant lui, pour avoir le coucher,
Les premiers possesseurs du bois et du rocher.
Hélas ! ai-je pensé, malgré ce grand nom d'Hommes,
Que j'ai honte de nous, débiles que nous sommes !
Comment on doit quitter la vie et tous ses maux,
C'est vous qui le savez, sublimes animaux !
A voir ce que l'on fut sur terre et ce qu'on laisse
Seul le silence est grand ; tout le reste est faiblesse.
– Ah ! je t'ai bien compris, sauvage voyageur,
Et ton dernier regard m'est allé jusqu'au coeur !
Il disait : » Si tu peux, fais que ton âme arrive,
A force de rester studieuse et pensive,
Jusqu'à ce haut degré de stoïque fierté
Où, naissant dans les bois, j'ai tout d'abord monté.
Gémir, pleurer, prier est également lâche.
Fais énergiquement ta longue et lourde tâche
Dans la voie où le Sort a voulu t'appeler,
Puis après, comme moi, souffre et meurs sans parler. »
Alfred de Vigny, Les Destinées
THE DEATH OF THE WOLF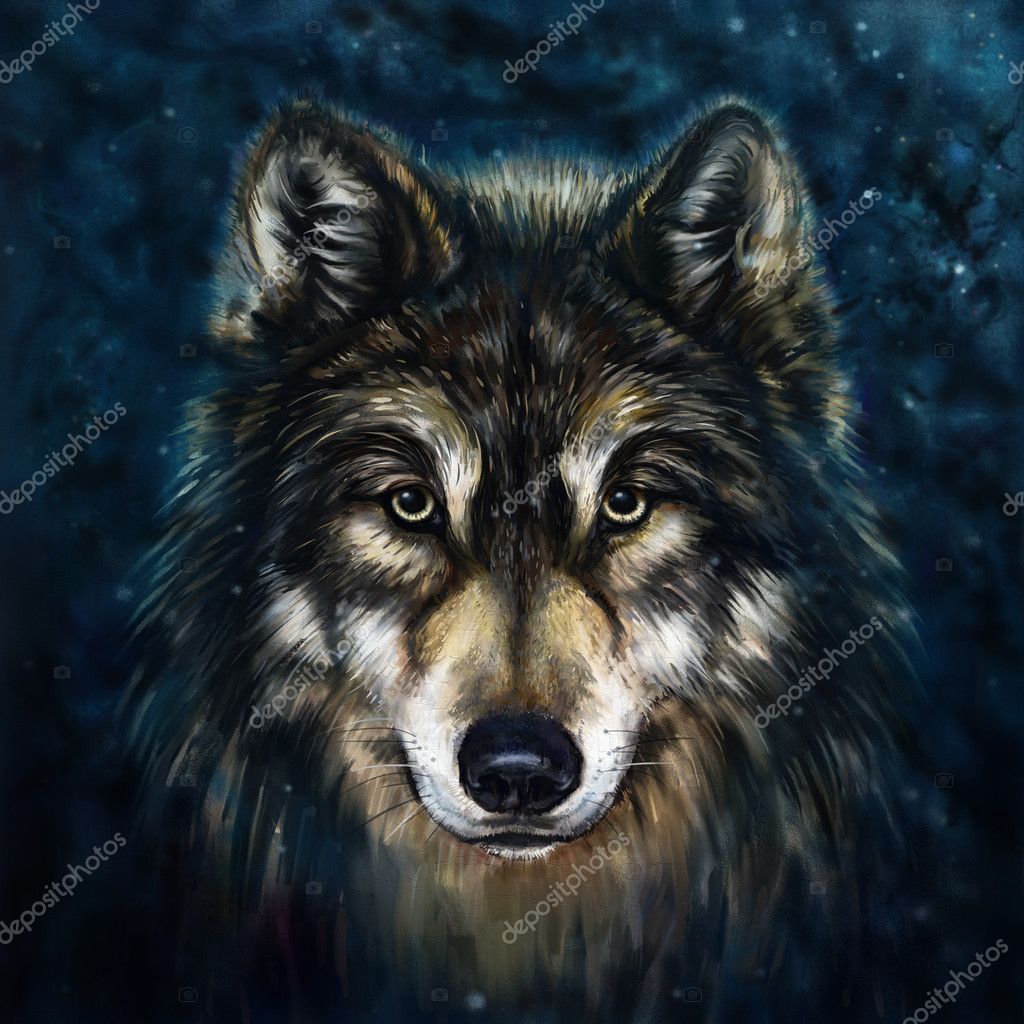 Translation by Sanderjack 2014
I
The galloping clouds veiled the moon's flaming face
As in flight from a fire we observe smoke to race,
And the woods were pitch-black to the ends of the earth.
Ever keeping our silence, we trod the damp turf,
When, knee-deep in heather and hampered by gorse,
We encountered the tracks left by wolves on their course,
Great gashes inflicted by terrible claws
At the foot of pines fit for the Gascony moors.
Holding our breaths and stock-still though we stood
–We could hear not a murmur from meadow or wood;
But only the weathercock's sorrowing sigh
Ascending from earth to the heavens on high;
For the wind in the firmament, guarding its powers,
Kept aloof, sparing all but the loneliest towers,
And the oak trees beneath, in the rocks intertwined,
Huddled deep in their shelter with branches reclined.
All was still at that moment when, scanning the sand,
The huntsman most seasoned of those in our band,
Crouching low to deliberate, softly declared,
He who had never been known to have erred,
That the traces, as fresh as they were, must dictate 
That here were the claw-marks and singular gait
Of two large timber wolves with two wolf-cubs beside.
Then out from its sheath every man's knife did glide,
And enshrouding our guns lest their glinting betray,
We advanced step by step, pushing branches away.
Three comrades now stopped and I, tracking their gaze,
Perceived in an instant two eyes all ablaze,
And then at a distance four more full of grace
Adance in the moonlight that mantled the place,
In just the same manner as everyday hounds
Greet the master's return with tumultuous sounds.
These shapes were alike, and alike was their dance;
But the child of the wolf can leave nothing to chance,
And must frolic in silence, near walls that enclose
The old enemy, Man, quick to wake from his doze.
The father stood proud while beyond, by a tree,
Lay his she-wolf, at rest like the statue of she
That the Romans adored, and for whose velvet flanks
The demigods Romulus and Remus gave thanks.
Now the Wolf came toward us and crouched in the dust,
His forelegs well planted with curving nails thrust.
He knew he was lost, being caught unawares,
All retreat was cut off, every path set with snares,
So he seized the lead dog with his sulphurous mawIn a pitiless vice round its fast-panting craw,
And in spite of the gunfire that ravaged his pelt
Or the wounds to his innards our daggers now dealt,
Traversing and plunging and holding him fast,
His jaws' steely grip remained locked to the last,
Until, throttled long since, the unfortunate hound
Was discarded stone-dead, rolling limp to the ground.
The Wolf lets it lie, then considers us coolly.
Still sunk to the hilt, our knives mangle him cruelly,
The grass he is pinned to is bathed in his gore;
All around range the guns of our sinister corps.
Again he surveys us, then lays down his head,
While licking his mouth whence a stream of blood spread,
And, disdaining to ponder the cause of his death,His great eyes close silently with his last breath.

II

I rested my brow on my rifle, now spent,
And, musing awhile, I resolved to relent
From pursuing his She-Wolf and wolflings anew,
Who I judge would have tarried, as, but for her two,
His fair, solemn widow could never abide
That he bore his ordeal without her by his side;
But her duty was now to deliver them safely
So they could be schooled to endure hunger bravely,
And never surrender to civilisation 
By selling their freedom for Man's recreation,
As servants who harry, for shaming rewards,
The forest and mountain's original lords.

III

Alas!  I exclaimed, despite Man's high position,
I tremble for us and our feeble condition!
The way to depart from this world and its strife.
Is revealed by you creatures, true masters of life.
So little we take and so much are we quitting
That at our last hour only silence is fitting. 
— Ah! wild passer-by, this I well comprehend,
And was pierced to the heart by your look at the end.
It said: "Strive if you can, that your soul may aspire
By devout contemplation to raise itself higher,
Attaining in that way the stoical pride
That I had for my birthright, with nature my guide.
To groan, weep or pray is the coward's disgrace.
Accomplish with energy all that you face
And follow the path that your fate will supply,T
hen suffer as I did, and silently die."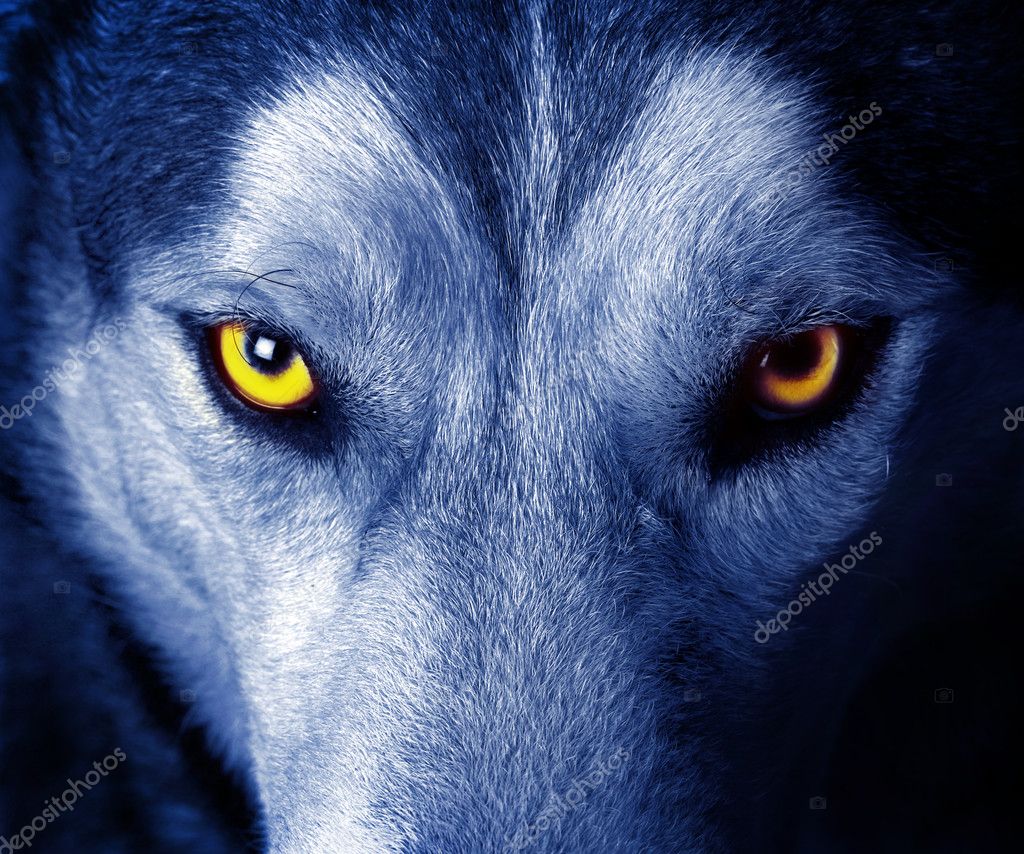 Phụ đính(không an nhập chi)