China sends team including medical experts to advise on North Korea's Kim Jong-un, sources say
Delegation led by a senior member of the Chinese Communist Party's International Liaison Department left Beijing on Thursday amid reports of leader's poor health
News of visit comes after Donald Trump, South Korean government play down suggestions Kim is seriously ill

Published: 11:36am, 25 Apr, 2020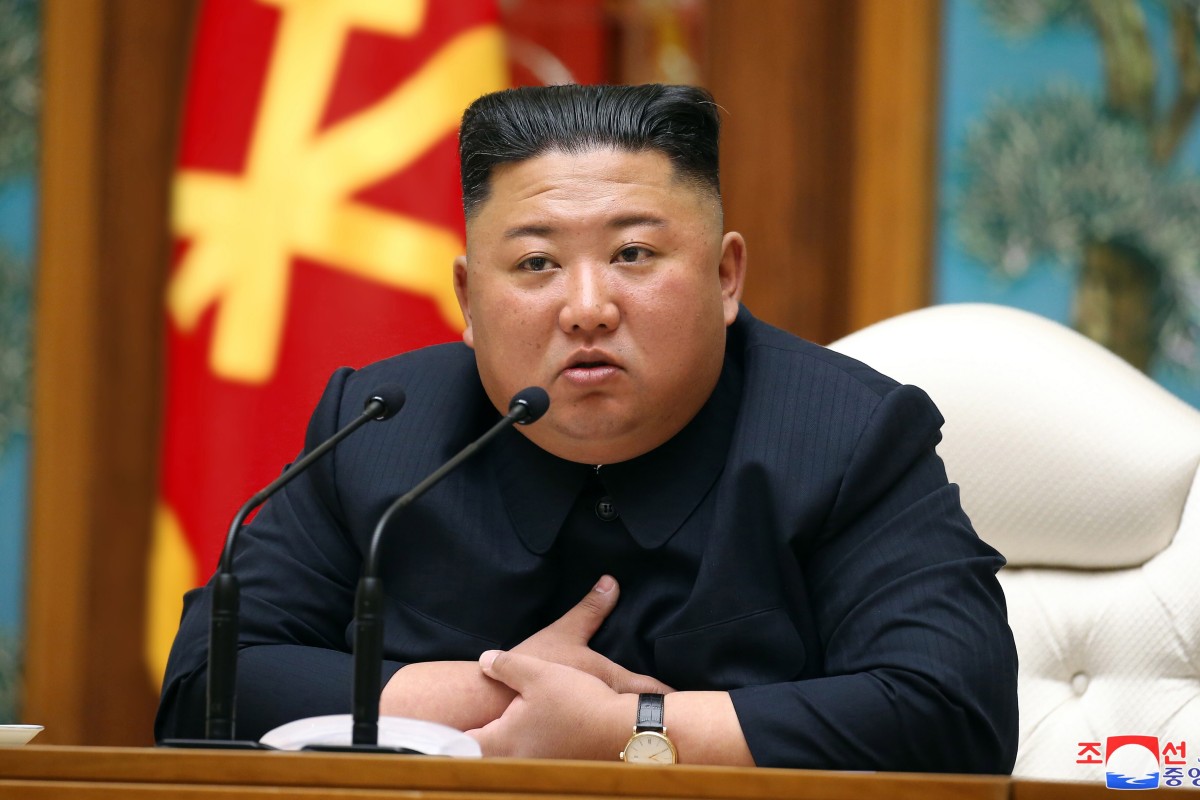 A South Korean source said on Friday that North Korean leader Kim Jong-un was alive and would likely make an appearance soon. Photo: EPA-EFEChina has sent a team including medical experts to North Korea to advise on the hermit state's leader Kim Jong-un, according to three people familiar with the situation.
The trip comes amid conflicting reports about Kim's health, but Reuters was unable to immediately determine what it signalled.A delegation led by a senior member of the Chinese Communist Party's International Liaison Department left Beijing on Thursday, two of the people said. The department is the main Chinese body dealing with North Korea.
The sources declined to be identified given the sensitivity of the matter.
The liaison department could not be reached for comment late on Friday. China's foreign ministry did not immediately respond to a request for comment late on Friday.
Daily NK, a website based in the South Korean capital Seoul, reported earlier in the week that Kim was recovering after undergoing a cardiovascular procedure on April 12. It cited one unnamed source in North Korea.CORONAVIRUS UPDATEGet updates direct to your inboxSUBSCRIBEBy registering, you agree to our T&C and Privacy Policy
South Korean government officials and a Chinese official with the liaison department challenged subsequent reports suggesting Kim was in grave danger after surgery. South Korean officials said they had detected no signs of unusual activity in North Korea.https://www.youtube.com/embed/rNrakujznH8On Thursday, US President Donald Trump also downplayed earlier reports that Kim was gravely ill.
"I think the report was incorrect," he said, but he declined to say if he had been in touch with North Korean officials.
On Friday, a South Korean source told Reuters their intelligence was that Kim was alive and would likely make an appearance soon. The person said he did not have any comment on Kim's current condition or any Chinese involvement.
An official familiar with US intelligence said Kim was known to have health problems but there was no reason to conclude he was seriously ill or unable eventually to reappear in public.
US Secretary of State Mike Pompeo said on Fox News: "I don't have anything I can share with you tonight, but the American people should know we're watching the situation very keenly."
North Korea is one of the world's most isolated and secretive countries, and the health of its leaders is treated as a matter of state security. State media last reported on Kim's whereabouts when he presided over a meeting on April 11.
It did not report that he was at an event to mark the anniversary of the birthday of his late grandfather, Kim Il-sung, on April 15, an important anniversary in North Korea.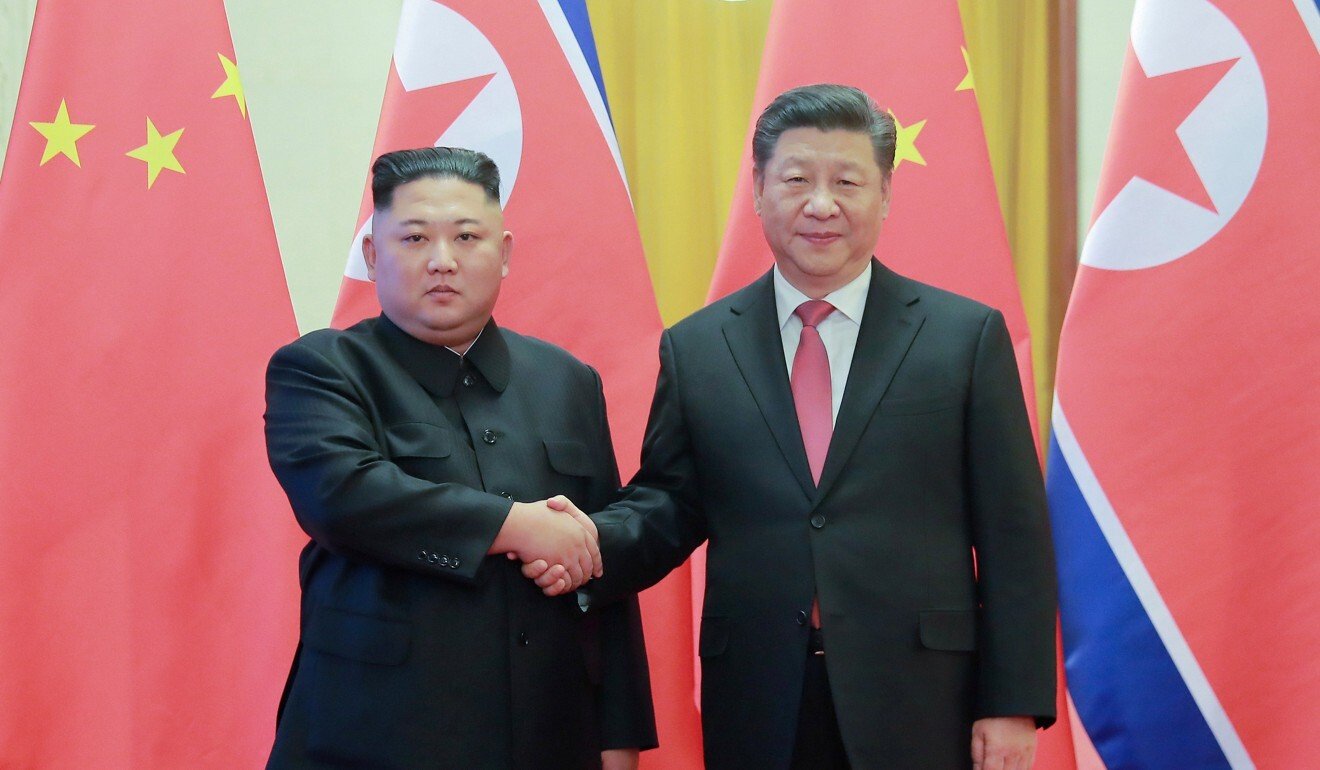 Kim pictured with Chinese President Xi Jinping during his visit to Beijing in January last year. Photo: Reuters
Kim, believed to be 36, has disappeared from coverage in North Korean state media before. In 2014, he vanished for more than a month and North Korean state television later showed him walking with a limp. Speculation about his health has been fanned by his heavy smoking, apparent weight gain since taking power and family history of cardiovascular problems.
When his father, Kim Jong-il, suffered a stroke in 2008, South Korean media reported at the time that Chinese doctors were involved in his treatment along with French physicians.Last year, Chinese President Xi Jinping made the first state visit in 14 years by a Chinese leader to North Korea, an impoverished state that depends on Beijing for economic and diplomatic support.
China is North Korea's chief ally and the economic lifeline for a country hard-hit by United Nations sanctions, and has a keen interest in the stability of the country with which it shares a long, porous border.
Kim is a third-generation hereditary leader who came to power after his father died in 2011 from a heart attack. He has visited China four times since 2018.
Trump held unprecedented summits with Kim in 2018 and 2019 as part of a bid to persuade him to give up North Korea's nuclear arsenal.Sign up now and get a 10% discount (original price US$400) off the China AI Report 2020 by SCMP Research. Learn about the AI ambitions of Alibaba, Baidu & JD.com through our in-depth case studies, and explore new applications of AI across industries. The report also includes exclusive access to webinars to interact with C-level executives from leading China AI companies (via live Q&A sessions). Offer valid until 31 May 2020.https://tpc.googlesyndication.com/safeframe/1-0-37/html/container.htmlCOMMENTS Kim Jong-unNorth KoreaRead moreKim Jong-un may be in 'grave danger after surgery', reports sayRead moreTrump thinks report on 'gravely ill' Kim Jong-un was incorrectAsia / East Asia
Kim Jong-un may be in 'grave danger' after cardiovascular surgical procedure, reports say
Comments by a US official have fuelled speculation about the North Korean leader's health but South Korean and Chinese sources have cast doubts over talk he is gravely ill
Experts say that if Kim were incapacitated, the duties of supreme leader would be carried out by his sister, Kim Yo-jong
Published: 10:33am, 21 Apr, 2020Why you can trust SCMP3.3k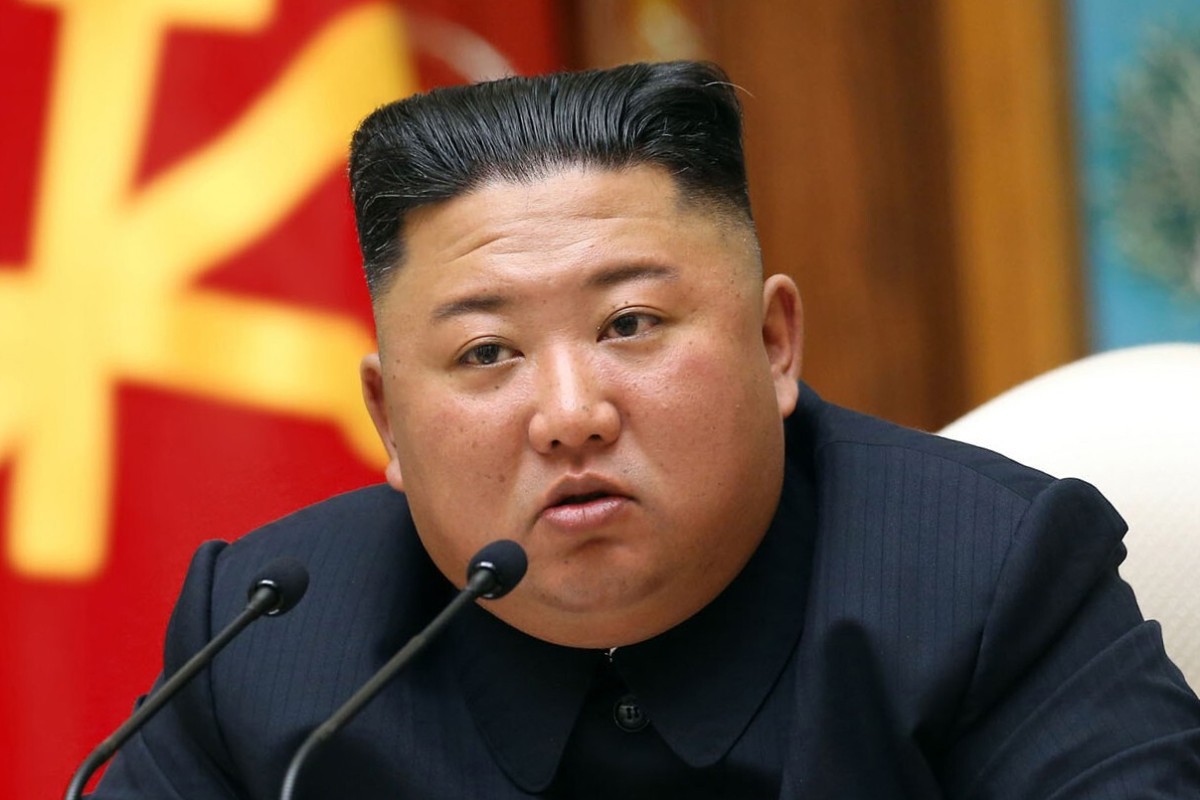 North Korean leader Kim Jong-un. Photo: dpaReports saying Kim Jong-un underwent a medical procedure are fuelling new speculation about North Korean leader's health after his unprecedented absence from events last week marking his grandfather's birthday.
The US was monitoring intelligence reports that Kim may be in "grave danger after a surgery," CNN reported, citing a US official with direct knowledge of the matter. The White House declined to comment on the CNN report while South Korean officials suggested that it was "not true" that Kim was seriously ill.
Presidential Blue House spokesman Kang Min-suk said no "unusual movements in the North are being detected" while the Yonhap news agency, quoting an unidentified government sources said "Chairman Kim is currently staying in the countryside with his close aides."
"Neither the party, nor the military, nor the government shows any unusual movements such as raising an emergency alarm … it seems that Chairman Kim is working normally," the source added.
Chinese sources also cast doubt on the report, with an official at the Chinese Communist Party's International Liaison Department, which deals with North Korea, telling Reuters the source did not believe Kim was critically ill.
An informed source in South Korea with access to intelligence on North Korea said there were different theories circulating about Kim's health.
"But it seems to be accurate that he underwent cardiovascular surgery on April 12… and that he is now in a grave danger," the source said.CORONAVIRUS UPDATEGet updates direct to your inboxSUBSCRIBEBy registering, you agree to our T&C and Privacy Policy
"Something unusual is happening in Pyongyang … Pyongyang has been under a lockdown imposed by the North's State Security Ministry," he added.https://www.youtube.com/embed/rNrakujznH8?autoplay=0&rel=0&embed_config=%7B%22relatedChannels%22%3A%5B%22UC4SUWizzKc1tptprBkWjX2Q%22%5D%2C%22adsConfig%22%3A%7B%22adTagParameters%22%3A%7B%22iu%22%3A%22%2F8134%2Fscmp%2Fweb%2Fasia_eastasia%2Farticle%2Finstream1%22%2C%22cust_params%22%3A%7B%22scnid%22%3A%223080802%22%2C%22sctid%22%3A%2234518%22%2C%22scsid%22%3A%5B%2291%22%2C%223%22%2C%22318214%22%5D%2C%22articletype%22%3A%22DEFAULT%22%7D%7D%7D%7D&enablejsapi=1&origin=https%3A%2F%2Fwww.scmp.com&widgetid=1North Korean leader Kim Jong-un reportedly in 'grave danger' after surgeryThe Daily NK, a Seoul-based website that gathers information from informants inside the isolated nation, reported that Kim underwent a "cardiovascular surgical procedure" and was now mostly recovered. It was impossible to immediately verify the report, which the Daily NK said was based on one person inside North Korea. A source who spoke to the South China Morning Post said Kim was recovering well and could now "walk and talk".
The Daily NK is part of a group of non-for-profit agencies affiliated with the South Korean Unification Ministry, and has occasionally been contacted by Seoul officials for information. The outlet's backers include the US National Endowment for Democracy, which awarded it US$400,000 last year to "raise awareness and understanding of the conditions in North Korea by disseminating accurate, timely and relevant news and information about the country".
Still, the health of North Korea's leader is one of the state's most closely guarded secrets, known by a handful of people in the inner circle of leadership. Kim did not attend April 15 celebrations for the birthday of his grandfather and state founder Kim Il-sung, one of the biggest days on the North Korean calendar.
The Unification Ministry said on Friday it was "inappropriate" to speculate about the reasons for Kim's absence.
Kim has made 17 public appearances this year that were mentioned in state media – at a pace of a little more than one a week – the ministry said. That's slightly down from 84 public appearances last year.
Kim, 36 and a heavy smoker, has been shown in state media in recent months appearing at military drills and riding a white horse on the country's revered Mt Paektu, where state propaganda says his grandfather used as a guerilla base to fight Japanese colonial occupiers.
North Korea has been battling to prevent a coronavirus outbreak, which has led to cutting back on celebrations and some other major events and for cadres to appear in protective masks in public events with Kim.
Professor Yang Moo-jin at the University of North Korean Studies was sceptical about the reports of Kim's illness.
"It is highly unlikely that medical personnel or any other people around Kim Jong-un would dare speak about his health conditions under any circumstances," Yang said.
It was also plausible that North Korea's lockdown was to prevent the virus from spreading and Kim had in the past reappeared after disappearing from the public eye, Yang added.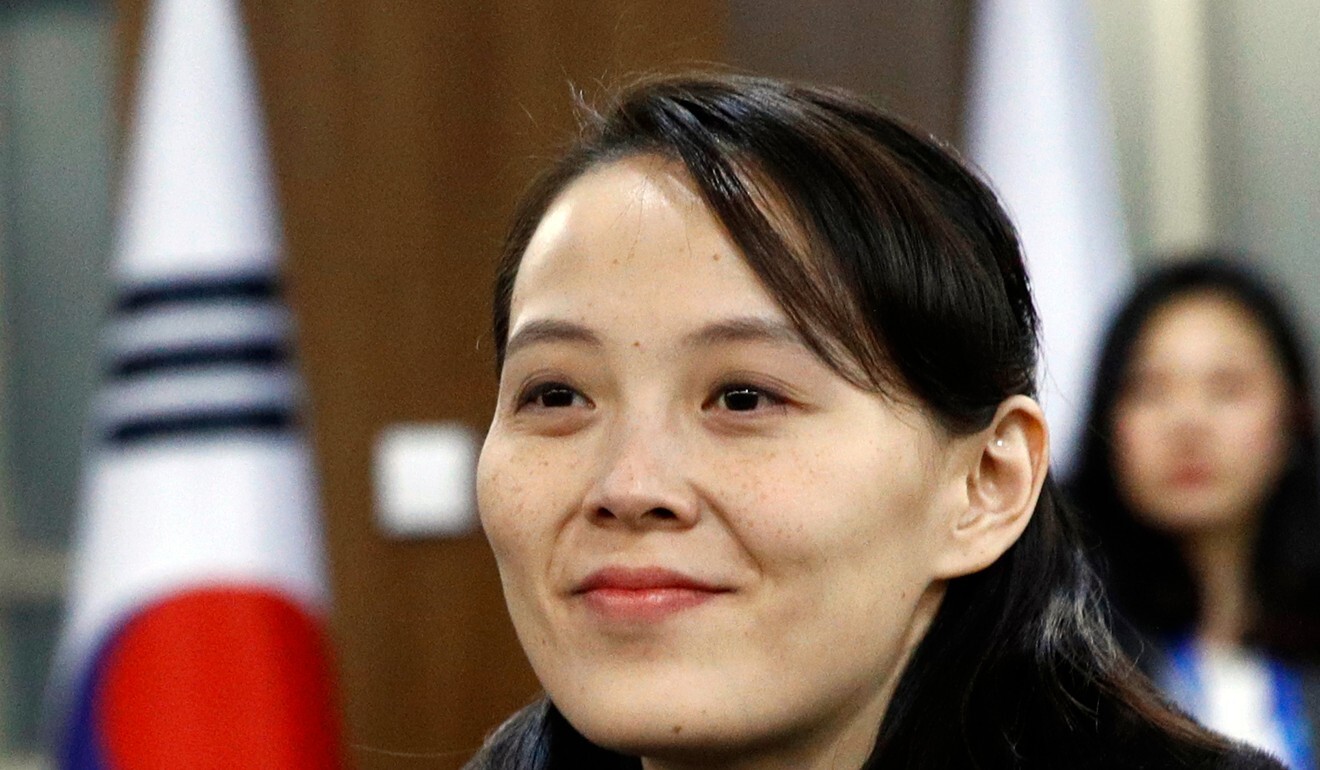 Kim Yo-jong, sister of North Korean leader Kim Jong-un. Photo: AP
Yang noted unconfirmed rumours about Kim's illness were spread during the South's parliamentary elections by right-wingers in an apparent bid to increase support for the conservative opposition United Future Party.
South Korean President Moon Jae-in's ruling Democratic Party won the elections after receiving praise for its handling of the coronavirus pandemic.
"If something really bad happened to Kim, the North would have closed its borders and diplomats and foreign journalists in Pyongyang would have been put under tighter surveillance, but we don't see any of such movements," Yang said.
Amid talk of what might happen if Kim was incapacitated, professor Koh Yu-hwan at Dongguk University said Kim's sister Kim Yo-jongwould fulfil the role of supreme leader.
"Yo-jong has already been upheld high by military-party power elites [as a potential successor]," Koh said. "This is a highly controlled society without any tangible social movements or civic groups and a power vacuum would be filled up fast within the ruling class. But military or intelligence agency elites could take advantage of such an incident to try to seize power."https://tpc.googlesyndication.com/safeframe/1-0-37/html/container.htmlCOMMENTS

Park Chan-kyong is a South Korean journalist who has worked for the Agence France-Presse Seoul bureau for 35 years. He is now working for the South China Morning Post. He studied political science at Korea University and economics at the Yonsei University Graduate School.