Coronavirus pandemic: how North Korean factories could benefit as the rest of the world goes into lockdown
North Korea says it has no cases of Covid-19, and while the rest of the world is in lockdown, its factories could take up some of the slack
Chinese companies, such as clothing manufacturers, have been using cheap North Korean labour on both sides of their border for years

Published: 7:15am, 31 Mar, 2020537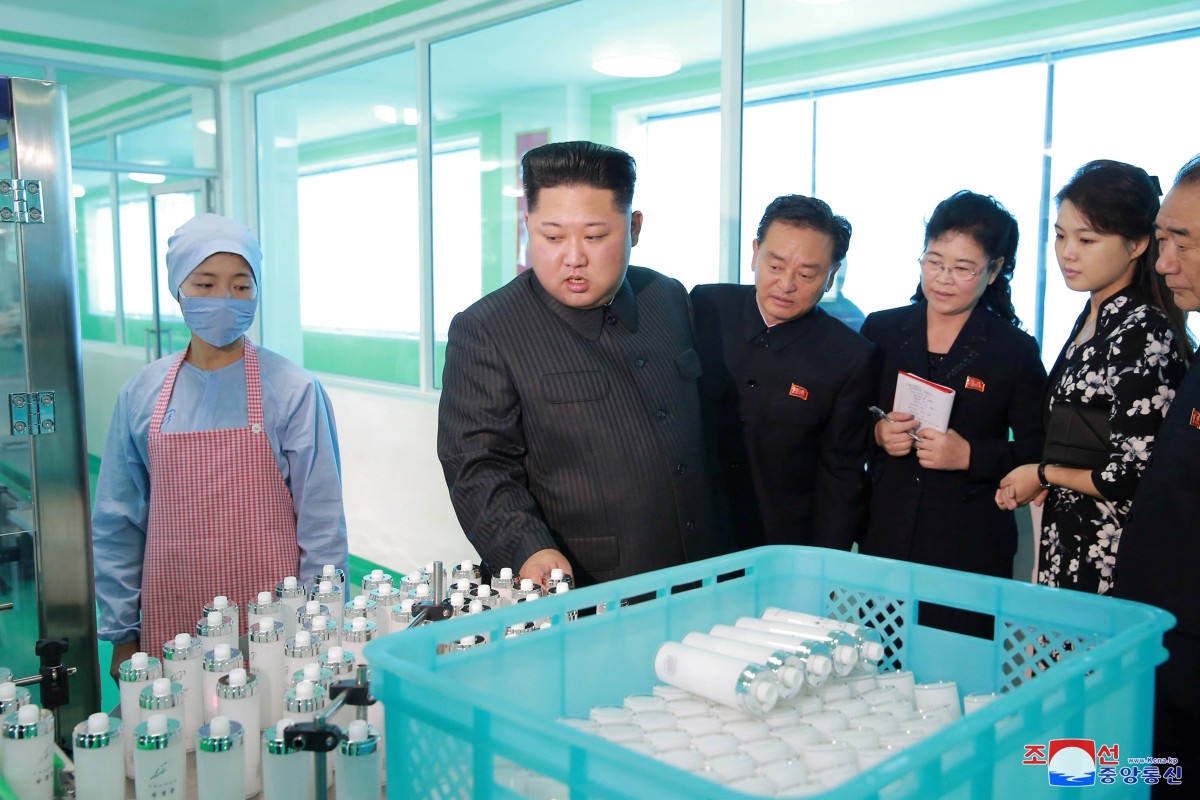 North Korean leader Kim Jong-un and his wife visit a cosmetics factory in Pyongyang. Another manufacturing sector, apparel, employs thousands in North Korea and contributes significantly to its exports. Photo: KCNA/via Reuters
It should be one of the most heavily affected countries on earth, sitting in the red zone between South Korea and China. Yet North Korea claims not to have a single case of the coronavirus.
While that is unlikely to be true – US intelligence is "fairly certain" there are at least a few, because of a notable lack of military activity in Pyongyang – North Korean factories could start picking up some of the slack for a virus-ridden China and South Korea.
Ethically dubious as this sounds, we might all have already worn clothes made in North Korea. The border city of Dandong in China is a hub for Chinese clothing manufacturers who illegally send textiles across the Yalu River to clandestine factories in Sinuiju city, North Korea, and then sew "Made in China" labels into finished goods on their return.
Manufacturers can save up to 75 per cent of the production cost this way. That's because factories in North Korea are state-owned, and wages – when they are being paid – are less than a quarter of what they are in China.
North Korean workers are also said to be more productive, making 30 per cent more clothes each day than a Chinese worker. This is due to long hours, harsh working conditions and indentured labour.
"In North Korea, factory workers can't just go to the toilet whenever they feel like, otherwise they think it slows down the whole assembly line," said a Korean-Chinese businessman working both sides of the border. "They aren't like Chinese factory workers who just work for the money. North Koreans have a different attitude: they believe they are working for their country, for their leader."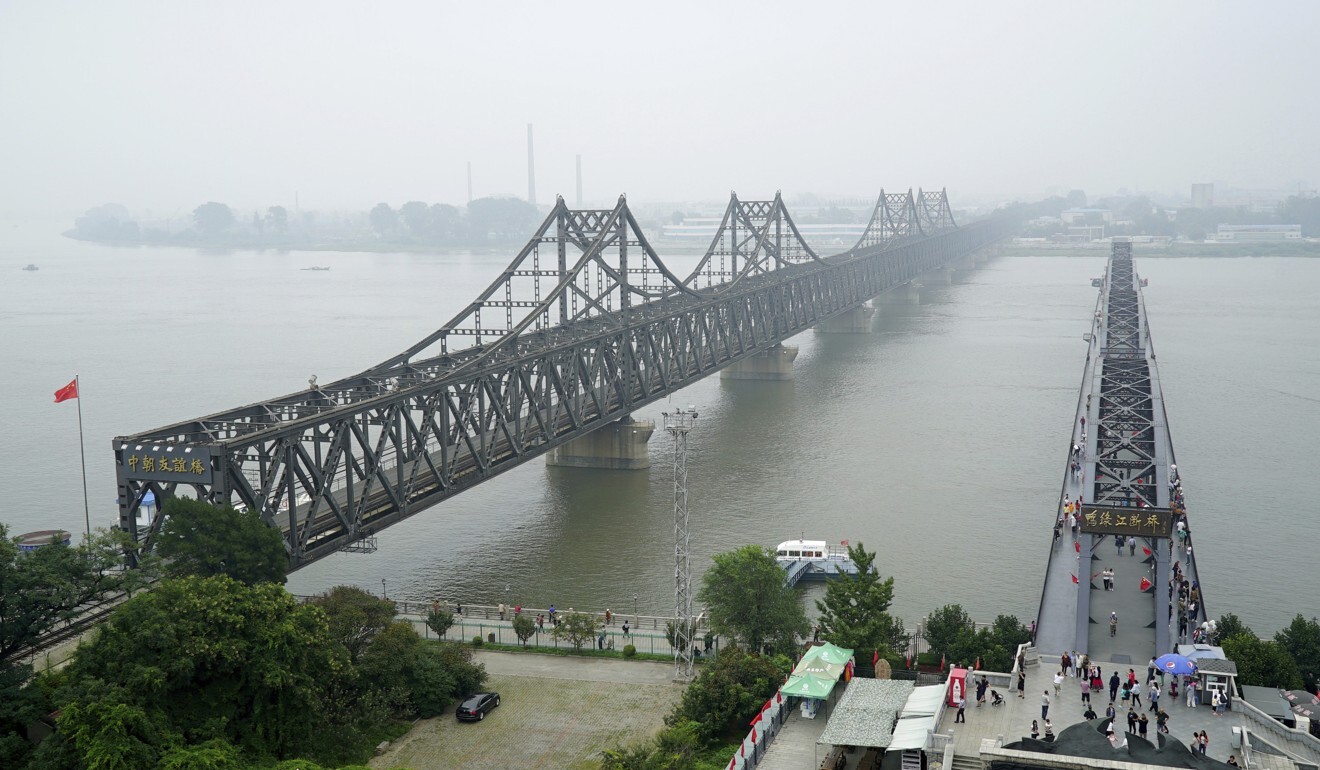 The Yalu River Broken Bridge (right) next to the Friendship Bridge in Dandong, Liaoning province, connecting North Korea and China. Photo: AP/Emily Wang
Sources in Dandong say specialist clothing agents haggle with Chinese garment manufacturers, North Korean government officials, and buyers from the United States, Europe, Japan, South Korea, Canada and Russia, who are looking to make their supply chain as cheap as possible.POST MAGAZINE NEWSLETTERGet updates direct to your inboxSUBSCRIBEBy registering, you agree to our T&C and Privacy Policy
A few years ago, Australian beach- and sportswear brand Rip Curl was forced to apologise when it was discovered that its ski suits were manufactured in North Korea and labelled "Made in China" before distribution. Rip Curl claimed to know nothing about it and blamed a rogue Chinese supplier outsourcing to "an unauthorised subcontractor".
"The Chinese have been using North Korean labour in Dandong for years," says Gerhard Flatz, the managing director of KTC sportswear manufacturer in Guangdong. "From reports I have read, labour is also transferred over the border. "North Korean workers come into China, but are paid significantly lower wages than Chinese nationals, and live, from what I have read, in almost prison-like conditions."
Despite heavy sanctions, North Korea's textile industry was valued at US$725 million in 2016, and represents a substantial proportion of the entire economy. Apparel manufacturing employs a significant number of North Korean citizens – and Pyongyang could be using this global health crisis as an opportunity to increase production, and to ensure North Korea plays a more important role in future supply chains.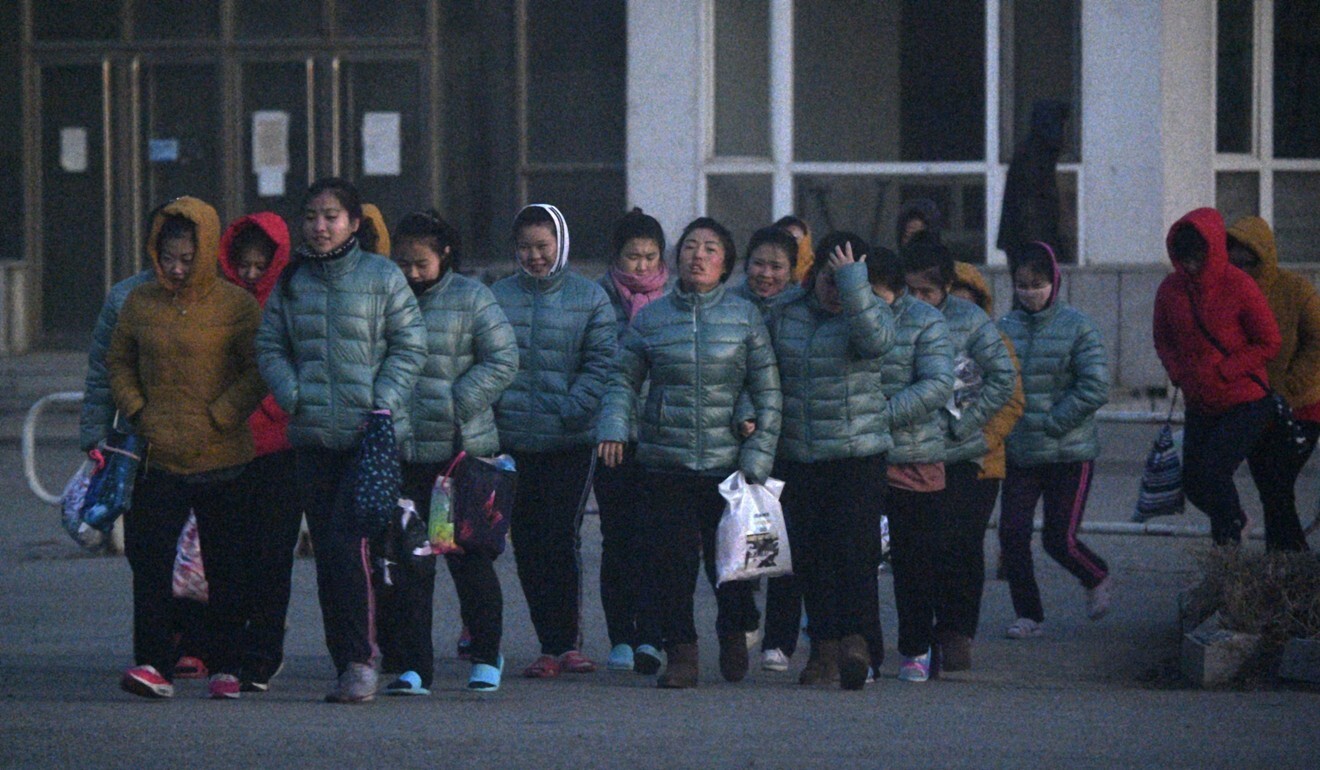 North Korean factory workers head to work before dawn in 2019, in Dandong, a Chinese city on the border with North Korea. Photo: Kyodo
There are, of course, huge geopolitical risks that come with working with North Korea. Even in times like this, most international brands would balk at the idea of openly working with a country where workers' conditions have been likened to slave labour by human rights organisations.A Human Rights Watch report claims that the North Korean government systematically uses forced labour from ordinary citizensto sustain its economy. While the men and unmarried women who are required to work at government-assigned enterprises are theoretically entitled to a salary, they are rarely compensated.
"The treatment of North Korean workers overseas falls short of international labour standards," says the report. "[There is] no right to freedom of association or expression, control by minders who limit freedom of movement and access to information from the outside world, long working hours and no right to refuse overtime."
The Chinese have been using North Korean labour in Dandong for years. From reports I have read, labour is also transferred over the borderGerhard Flatz, managing director of KTC sportswear manufacturer in Guangdong
Despite this, now that most of China and South Korea's workers are in government-enforced isolation, North Korea represents an opportunity for factory owners to recoup some of the millions of dollars in unfinished inventories that are being lost each week.
"I believe it will be the Chinese, not the South Koreans, who will take advantage of North Korea," says Flatz, "given that there's already a four-lane highway going from China to North Korea."
However, all this hinges on believing Pyongyang when it says North Korea has remained virus-free. North Korea's extreme isolation may have helped it escape the worst of Covid-19 – no international flights have been allowed in, and the virus is unlikely to have crossed the heavily guarded Korean border.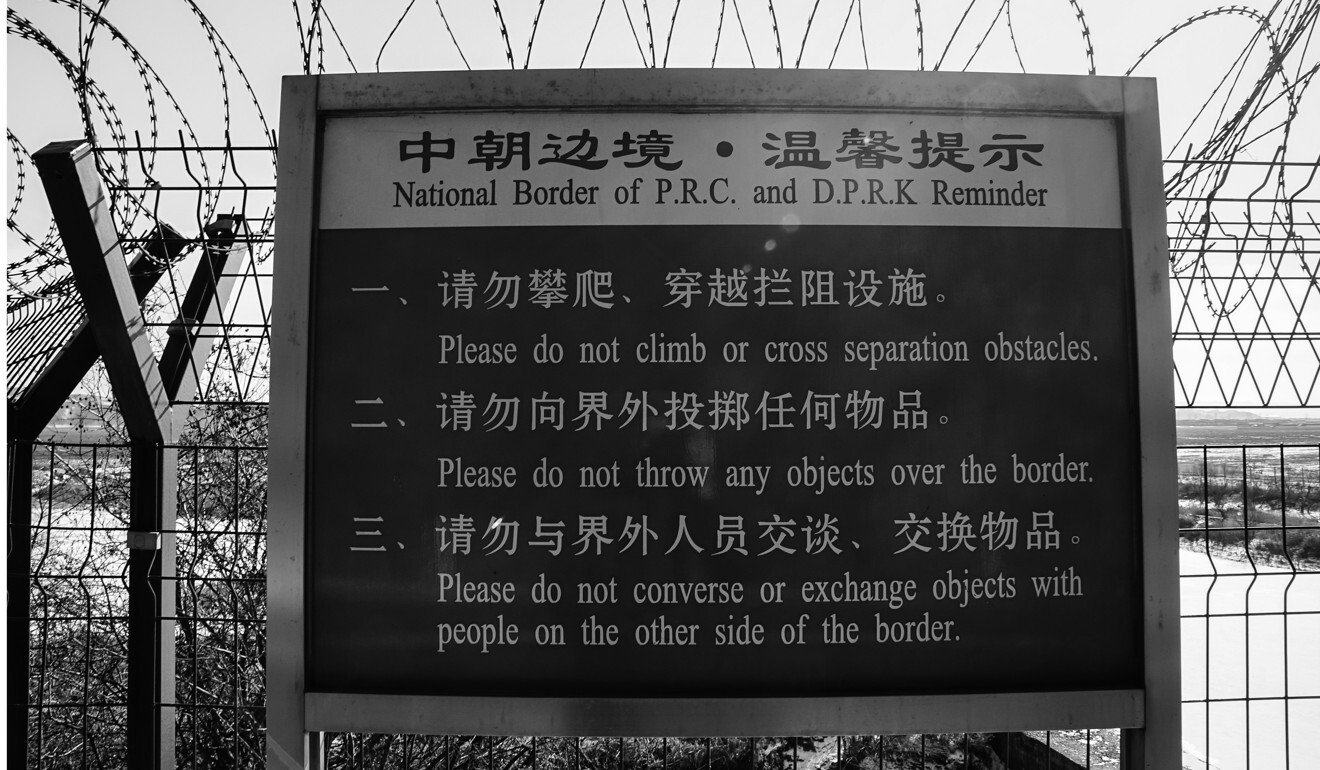 The main border post between Dandong, China and North Korea. Photo: Shutterstock
However, the border with China is both long and porous, and – due to a crumbling medical system and harsh economic restrictions – the North Korean population is chronically undernourished and vulnerable to disease.
If the virus has entered the country, North Korea therefore runs the risk of experiencing an even greater humanitarian crisis than any of its neighbours have – and illegally manufacturing T-shirts will be the least of its worries.