Huawei Executive's Arrest Intensifies Trade War Fears
Meng Wanzhou, the chief financial officer of Huawei and a daughter of the company's founder, was arrested in Canada on Saturday.CreditAlexander Bibik/Reuters
By Mark Landler, Edward Wong and Katie Benner
WASHINGTON — At dinner with China's president, Xi Jinping, on Saturday night in Buenos Aires, President Trump celebrated their "special" relationship and all but predicted they would emerge with a truce in the trade war between the United States and China.
Seven thousand miles away, unbeknown to both leaders, Canadian police acting at the request of the United States were in the process of detaining Meng Wanzhou, a top executive of one of China's flagship technology firms, as she changed planes in Vancouver.
The Justice Department is investigating Ms. Meng's company, Huawei, on charges of violating sanctions on Iran, and her arrest was meant as a warning shot by the Trump administration in its campaign to limit the global spread of Chinese technology. But it has thrown Mr. Trump's trade negotiations with Beijing into disarray, drawing a sharp protest from the Chinese government and sending financial markets into a panicky swoon, before a modest recovery on Thursday afternoon.
The timing of the arrest, some experts said, could feed the suspicion of Chinese officials that nationalist factions in the Trump administration were trying to sabotage the trade deal. Their mood had already soured since Saturday, when the White House announced the two sides had agreed to 90 days of talks, amid confusion over the timetable and doubts that the Chinese would agree to the trade concessions described by Mr. Trump.
ADVERTISEMENT
"To detain someone without giving clear reason is an obvious violation of human rights," said Geng Shuang, a spokesman for China's Foreign Ministry, who demanded Ms. Meng's immediate release.
For Mr. Xi, these experts said, the episode might be seen as an embarrassing loss of face.
Huawei and Ms. Meng, who in addition to being the company's chief financial officer is the daughter of its founder, are at the pinnacle of China's corporate world, which will increase the pressure on Mr. Xi to demand her release. It will also increase the pressure on Mr. Trump to weigh the diplomatic fallout of detaining Ms. Meng, especially after a meeting that he hailed as a breakthrough and a testament to his friendship with Mr. Xi.
The United States and China have carried on trade negotiations amid such tensions before. Talks continued this year as the administration was planning to punish ZTE, another Chinese technology company that violated American sanctions, though Mr. Trump ultimately offered it a reprieve.
"In the past, the United States has been faced with making a deal with China in one arena while being irritated or highly concerned about others, such as human rights or security," said Scott Kennedy, a China expert at the Center for Strategic and International Studies. "The shoe is now on the other foot, and we will have to see if China can compartmentalize this case."
For American officials and the White House, the fact that Mr. Trump went into the meeting without knowing about the arrest raised questions about whether the president was properly briefed before a sensitive meeting with a foreign leader.
While the Justice Department did brief the White House about the impending arrest, Mr. Trump was not told about it. And the subject did not come up at the dinner with Mr. Xi.
Mr. Trump's national security adviser, John R. Bolton, said on NPR that he knew about the arrest in advance, though he did not confirm that he was told about it before the dinner. Such notifications from the Justice Department "happen with some frequency," he said, and "we certainly don't inform the president on every one of them."
But the Justice Department did give advance notification to the chairman of the Senate Intelligence Committee, Senator Richard M. Burr, Republican of North Carolina, and its ranking Democrat, Senator Mark Warner of Virginia, according to two officials.
Former American officials said the awkward timing of it was most likely a coincidence that grew out of the unpredictable travel schedule of Ms. Meng.
A spotlight on the people reshaping our politics. A conversation with voters across the country. And a guiding hand through the endless news cycle, telling you what you really need to know.SIGN UPThe Justice Department has been investigating whether the flagship Chinese company Huawei had violated Iran sanctions, American officials said.CreditWang Zhao/Agence France-Presse — Getty Images
"When you have an opportunity to arrest a key figure in a law enforcement operation, you take that opportunity," said John E. Smith, the former director of Treasury's Office of Foreign Assets Control, who left the administration this year.
Still, given the magnitude of the arrest and the country involved, Mr. Smith expressed surprise that the White House officials contacted by the Justice Department did not immediately tell higher-level officials, who could at least tip off the president.
The Justice Department has not revealed what Huawei was doing to run afoul of the sanctions. Chinese companies regularly do business in Iran, and much of that trade complies with sanctions regulations. The question appears to be whether Huawei sold technology from the United States to Iran or violated sanctions in some other manner.
While the case involving Ms. Meng is related to the unauthorized sale of equipment that could violate sanctions against Iran, F.B.I. counterintelligence agents and federal prosecutors began building criminal cases against Huawei's leadership in 2010, according to a former department official.
The effort was led by United States attorneys in offices where Huawei has facilities, including Massachusetts, Alabama, California, New York and Texas — offices that were chosen this fall to lead the Justice Department's efforts to combat Chinese national security threats.
As the F.B.I. looked into Huawei, its investigators grew concerned that company officers were working on behalf of the Chinese government. By the time Mr. Trump took office, F.B.I. leaders regularly talked about Huawei almost every day, according to a former official.
Mr. Trump has emphasized curbing China's rise as a technological power, increasingly linking trade with national security. The White House has restricted Chinese investment in the United States and hit China with tariffs on $250 billion worth of Chinese goods, including sensitive products like parts for nuclear reactors and semiconductors.
"In the past, we have dealt with these cases by interrupting the legal process to avoid offending the Chinese Communist Party," said Robert Spalding, a retired Air Force general who worked on China issues at the National Security Council until January. "That is what has made geopolitics so challenging to American interests in the last 20 years."
American officials have raised questions about how closely linked Huawei is to Chinese security agencies and the People's Liberation Army. The founder of Huawei and Ms. Meng's father, Ren Zhengfei, is a former army engineer who has become one of China's most successful entrepreneurs. American officials are pressing other countries to not enter into deals with Huawei on developing fifth-generation, or 5G, wireless service networks.
Lawmakers are also rallying against Huawei. In October, two members of the Senate Intelligence Committee — Mr. Warner and Senator Marco Rubio, Republican of Florida — wrote Prime Minister Justin Trudeau of Canada to urge him to prevent Huawei from supplying equipment for that country's 5G network. In August, Australia banned Huawei and ZTE from providing such equipment.
If Ms. Meng were extradited from Canada to stand trial in the United States, prosecutors might try to demonstrate Huawei's ties to the Chinese Communist Party and various state agencies, and to dramatize the potential security compromises related to that.
The National Security Agency breached Huawei servers years ago in an effort to investigate its operations and its ties to Chinese security agencies and the military, and to create back doors so the National Security Agency could roam in networks around the globe wherever Huawei equipment was used.
How Mr. Trump could have used the information about Ms. Meng's arrest in his meeting with Mr. Xi, had he known about it, is unclear. Telling Mr. Xi that the United States had asked for the arrest of the daughter of one of its most prominent businessmen would have been a drastic move, former officials said, but it might have complicated the efforts of both sides to declare a trade truce.
"A lot depends on the next few days," said Michael Pillsbury, a China expert at the Hudson Institute who has advised Mr. Trump. "This is another challenge to be managed."
Báo Tàu nói Mỹ 'hèn' khi bắt 'công chúa Huawei'
TTO – Nhiều tờ báo Trung Quốc cáo buộc Mỹ đang tìm cách kiềm chế sự phát triển của Huawei sau vụ giám đốc tài chính tập đoàn này bị bắt.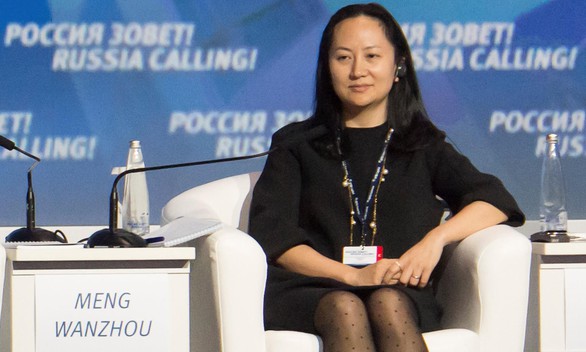 Bà Mạnh Vãn Châu, giám đốc tài chính của tập đoàn công nghệ khổng lồ Huawei – Ảnh: REUTERS
Ngay sau thông tin giám đốc tài chính kiêm phó chủ tịch tập đoàn Huawei – bà Mạnh Vãn Châu (Meng Wan Zhou) bị bắt giữ, từ ngày 6-12, báo chí Trung Quốc tốn không ít giấy mực để lên án hành động này.
Theo tờ Guardian, truyền thông Trung Quốc cáo buộc Mỹ giở trò "hèn hạ" để kiềm chế sự phát triển của gã khổng lồ công nghệ Trung Quốc.
Nhật báo China Daily của Trung Quốc cho rằng vụ bắt giữ bà Mạnh dường như là một phần trong nỗ lực của Mỹ nhằm kiềm chế sự hiện diện của Huawei trên toàn cầu.
"Có một thứ chắc chắn đúng và đã được chứng minh là Mỹ đang cố làm bất cứ thứ gì có thể để kiềm chế sự mở rộng của Huawei trên thế giới, đơn giản vì Huawei là người tiên phong cho các công ty công nghệ có sức cạnh tranh của Trung Quốc", bài xã luận của China Daily lập luận.
Huawei hiện là nhà cung cấp thiết bị viễn thông lớn nhất thế giới. Vượt qua Apple, Huawei mới đây còn trở thành nhà cung cấp điện thoại lớn thứ hai sau Samsung.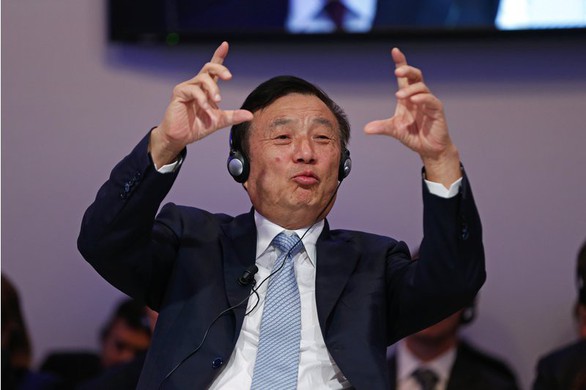 Ông Nhậm Chính Phi, chủ tịch tập đoàn Huawei – Ảnh: GETTY
Trong khi đó, tờ Thời báo Hoàn Cầu cho rằng Mỹ đang dùng cách tiếp cận rất "hèn" vì nước này không thể ngăn nổi sự phát triển của Huawei trong lĩnh vực công nghệ 5G trên thị trường.
"Mặc dù không có thông tin đầy đủ về vụ việc, nhưng động thái của Mỹ rõ ràng đã đi ngược lại sự đồng thuận mà hai nguyên thủ quốc gia Trung – Mỹ đã đạt được ở Argentina", bài xã luận viết.
Chính phủ Trung Quốc đã yêu cầu thả bà Mạnh ngay sau khi thông tin bắt giữ được công bố. Ngày 7-12, người phát ngôn Bộ Ngoại giao Trung Quốc Cảnh Sảng nói rằng cả Canada và Mỹ đều không cung cấp cho Bắc Kinh bằng chứng cho thấy bà Mạnh đã vi phạm luật ở hai quốc gia này.
Bà Mạnh Vãn Châu bị bắt ở Vancouver (Canada) hôm 1-12. Bà Mạnh có nguy cơ bị dẫn độ sang Mỹ trong bối cảnh tập đoàn Huawei bị nghi hỗ trợ hoạt động gián điệp cho Trung Quốc và vi phạm lệnh trừng phạt Iran.
Trong một diễn biến liên quan, truyền thông Nhật Bản chi biết Tokyo sẽ cấm cấm các thương vụ mua sắm chính phủ liên quan tới các thiết bị viễn thông do Huawei và ZTE cung cấp, do lo ngại nguy cơ rò rỉ thông tin và tấn công mạng.
Bà Mạnh Vãn Châu (lấy theo họ mẹ), 46 tuổi, xuất thân trong gia đình trâm anh thế phiệt, là con gái của nhà sáng lập Huawei Nhậm Chính Phi (Ren Zheng Fei).
Từng là một sĩ quan trong quân đội Trung Quốc, ông Nhậm đã xây dựng Huawei cách đây 3 thập niên và biến nó thành một trong những doanh nghiệp tư nhân lớn nhất Trung Quốc.